Choose A Concrete Floor Coating Colour Blend That Meets Your Design Needs While Protecting Your Garage Or Shop Floor.
When it comes to garage floor or concrete floor coatings, grey is no longer your only choice. With a wide selection of popular blends and colours in stock, as well as our ability to formulate and apply custom colours and custom blends in a variety of application styles, your floors can compliment or contrast with the style of your home.
Stock Colours Or Custom Colours
We offer eight signature blends of chip, but many colours and literally thousands of colour combinations can be made. If a chip system isn't what your'e looking for, we offer other broadcast systems as well as solid colour and clear options. Call us for colour options regarding chip, quartz, metallics and stains. We would be happy to work with you to find the perfect coating system and colour options that fit your needs.
Have an idea for custom granulars instead of chip? From recycled glass to crushed walnut shells. Call us about your ideas!
Have a logo, border or pattern in mind? We love any chance to add custom work into our projects.
SEE OUR COLOUR GALLERY & CHOICES HERE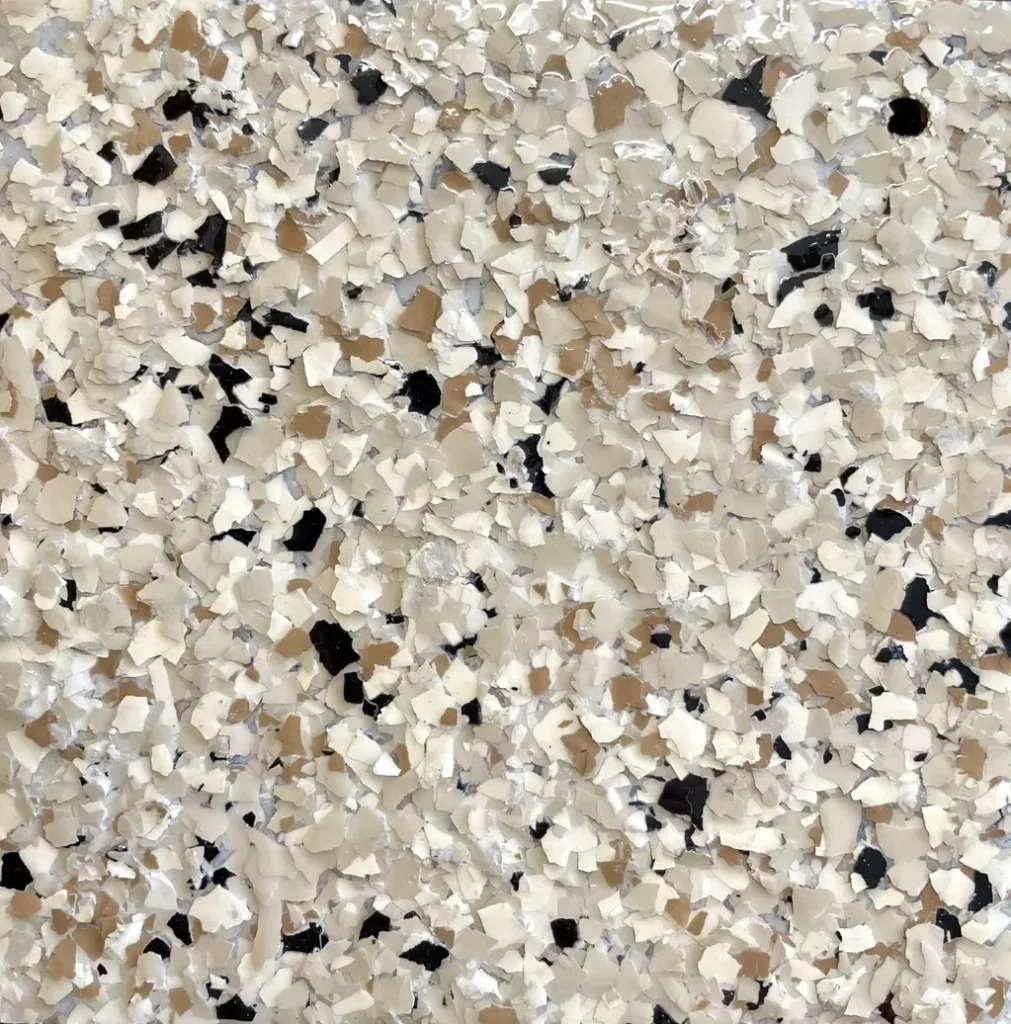 We also create custom colours and coatings.
We have all sorts of design options for your garage floor coatings or concrete floor coatings in the Edmonton area.  Polyaspartic or epoxy?  Standard or custom colours? Let us help.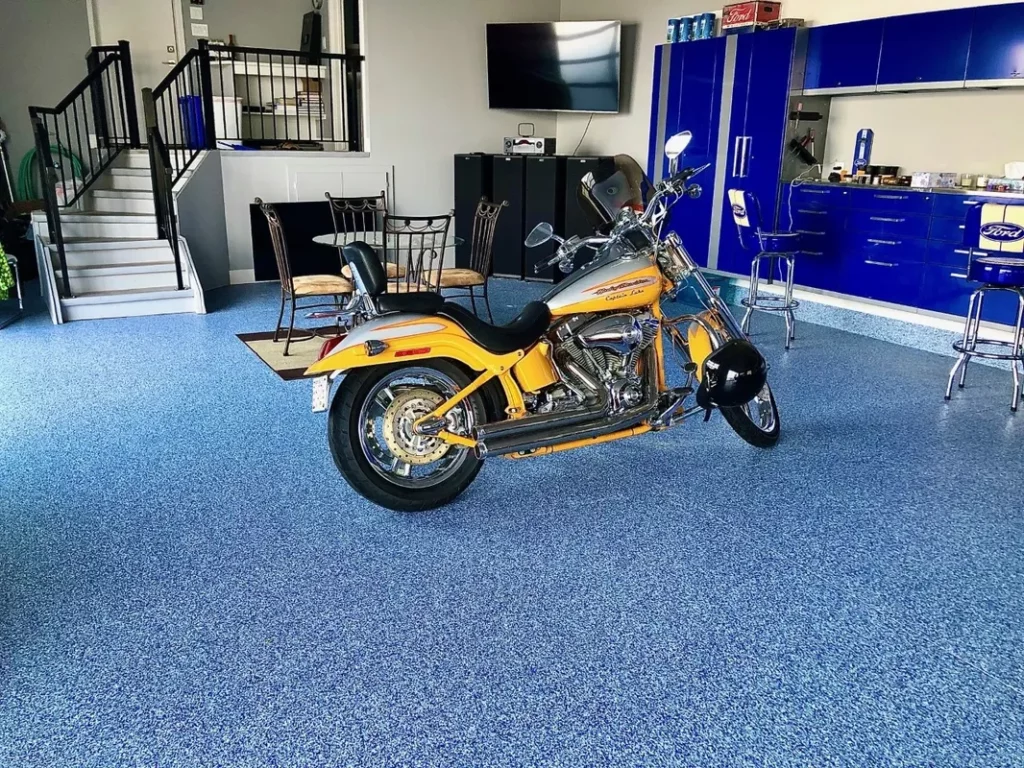 Reach Out To Us For A Free Quote.
Thanks for considering us for your garage floor coating or concrete floor coating company. We are meticulous about our work and pride ourselves on our great customer reviews and commitment to customer satisfaction.